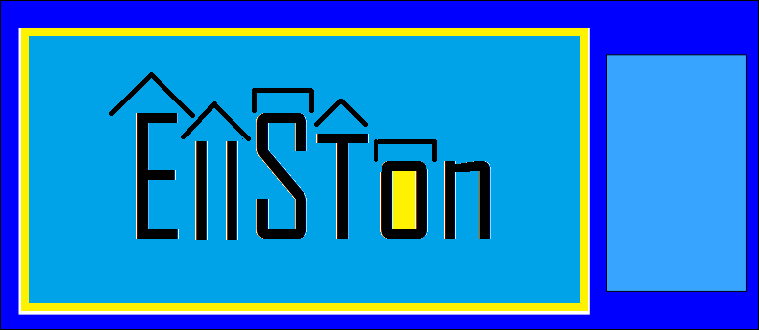 Union Township
Ringgold County
Iowa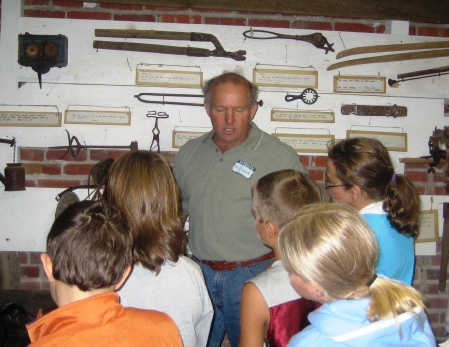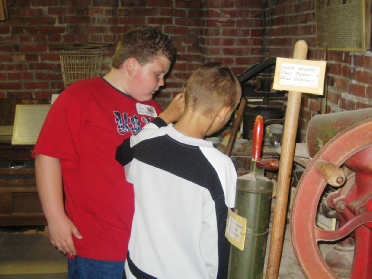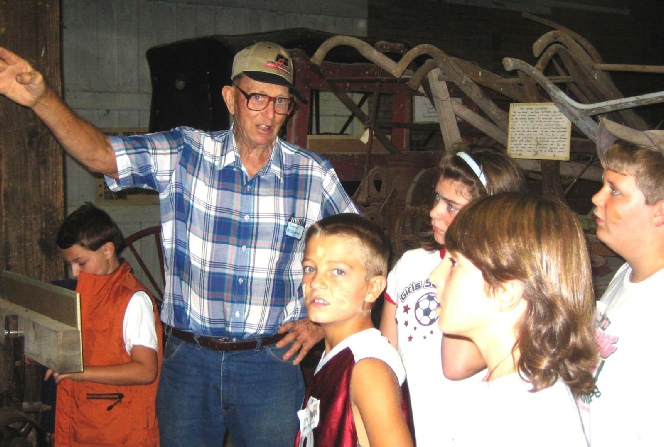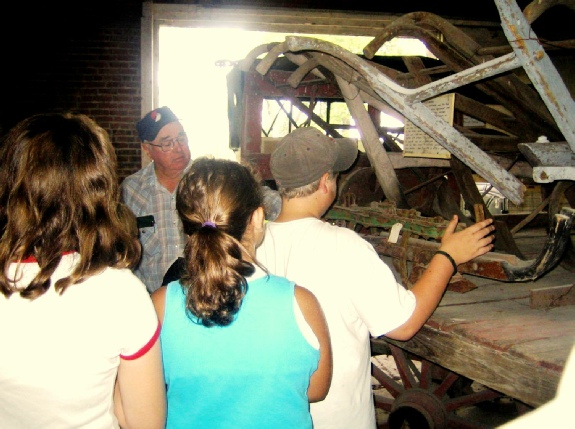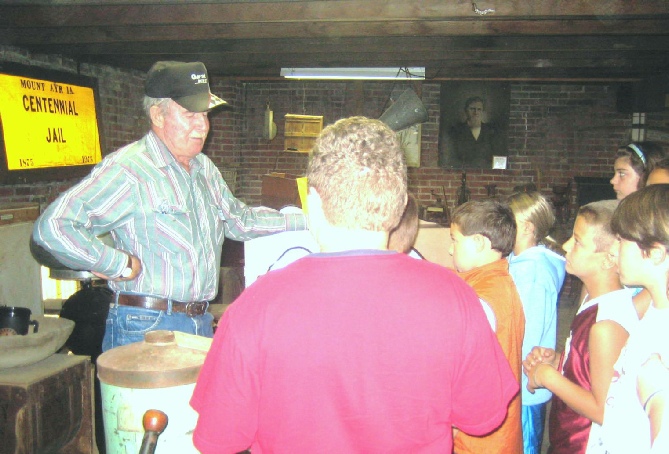 Bill Hynek
in small tool room
Gene McAlexander telling about the rare Huggins' flag
John Overholtzer
talking about milking equipment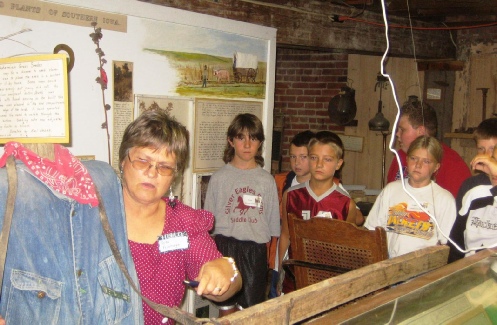 Reta Freihage
explaining the hand held grass seeder
The building has had many owners and uses over the years. Finally, in 1971, Mr. Russell Cheers, prominent Union County farmer, was the owner. He presented it to the Ringgold County Historical Society for use as a museum for the preservation and display of horse drawn and early tractor farming equipment. The roof, windows and doors were in bad condition, even though the building was structurally sound. A financial campaign of gifts and memorials was held raising sufficient funds to renovate the structure. On May 6, 1973, the building was rededicated to its new purpose - the preservation and display of the Agricultural Production Artifacts used by our forefathers, together with the romance of their development and use as the farmers of southern Iowa endeavored to substitute horse and mechanical power for muscle power. Since then sections have been added for the display of home making equipment and other objects connected with rural America. Informational plaques are with many artifacts to give the visitor a better understanding of the development, use and history of each article on display. In some cases the guest may operate the machines or instrument or see it in operation.
Brought to you by NERA . Northeast Ringgold County Alliance. Foundation . Established in 2008 . Serving residents in Northeast Ringgold County . Iowa
It was the Spring of 1914 - there were two strangers in Ellston. Their mission slowly unfolded. They were businessmen looking for a place to establish a factory to manufacture telephones and Ellston appealed to them. Was Ellston interested? Would Ellston build a factory for them? The idea took root. Money was raised. Soon carpenters and masons were at work and a large 100 by 50 foot factory building came into being. When the building was completed, a community barbeque was held. Prosperity was just around the corner. The promoter said that Ellston was to become the largest Telephone Manufacturing city west of the Mississippi River. Acme telephones would be in every home. The town's progressive banker advanced the money (said to be $30,000) to the promoters to purchase telephone manufacturing machinery and supplies. In only a few days, carloads of equipment would be arriving. The people of the community waited...and waited...and waited. Nothing came - the promoters could not be located. Slowly the truth began to sink in - Ellston had been "taken." The bank folded. Many prominent citizens found their savings, which had been invested in the building, were lost.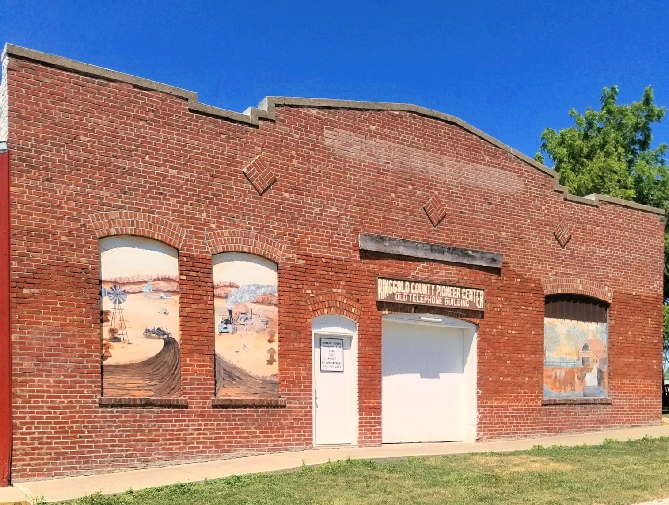 John Campbell describing the moll board plows